Humus Park 2018 Polcenigo, Italy - Nick Neddo & Hannah Mitchell
It was my great honor and pleasure to have been invited as one of the international artists to participate in the 2018 Humus Park International Land Art Meeting in Italy.
I chose Hannah Mitchell as my artist assistant and together we worked to bring this piece to life. This work was the result of the first of two weeks of creative exploration that was at its heart, a collaboration with the land and ecosystem that hosted us.
Land Art is most compelling to me when it is in context. In this case we were compelled to work along the shores of a river, its majestic blue-green waters and the trees that bordered it became the studio gallery, so to speak. The work that evolved to occupy a small part of this space grew as an organic response to a creative dialogue that was taking place there. A conversation between the local natural materials, shape, texture, form, movement and the presence of the place itself informed the creative process in this work.
This will remain in Caneva/Polcenigo, Italy, in the Palu Di Livenza UNESCO World Heritage Site until it falls into the river and flows downstream. The Maple, Wild Grape, Honeysuckle and Willow that we used to create it will wash up on some riverbank or sea shore, as a skeleton just as ephemeral as the fresh work itself.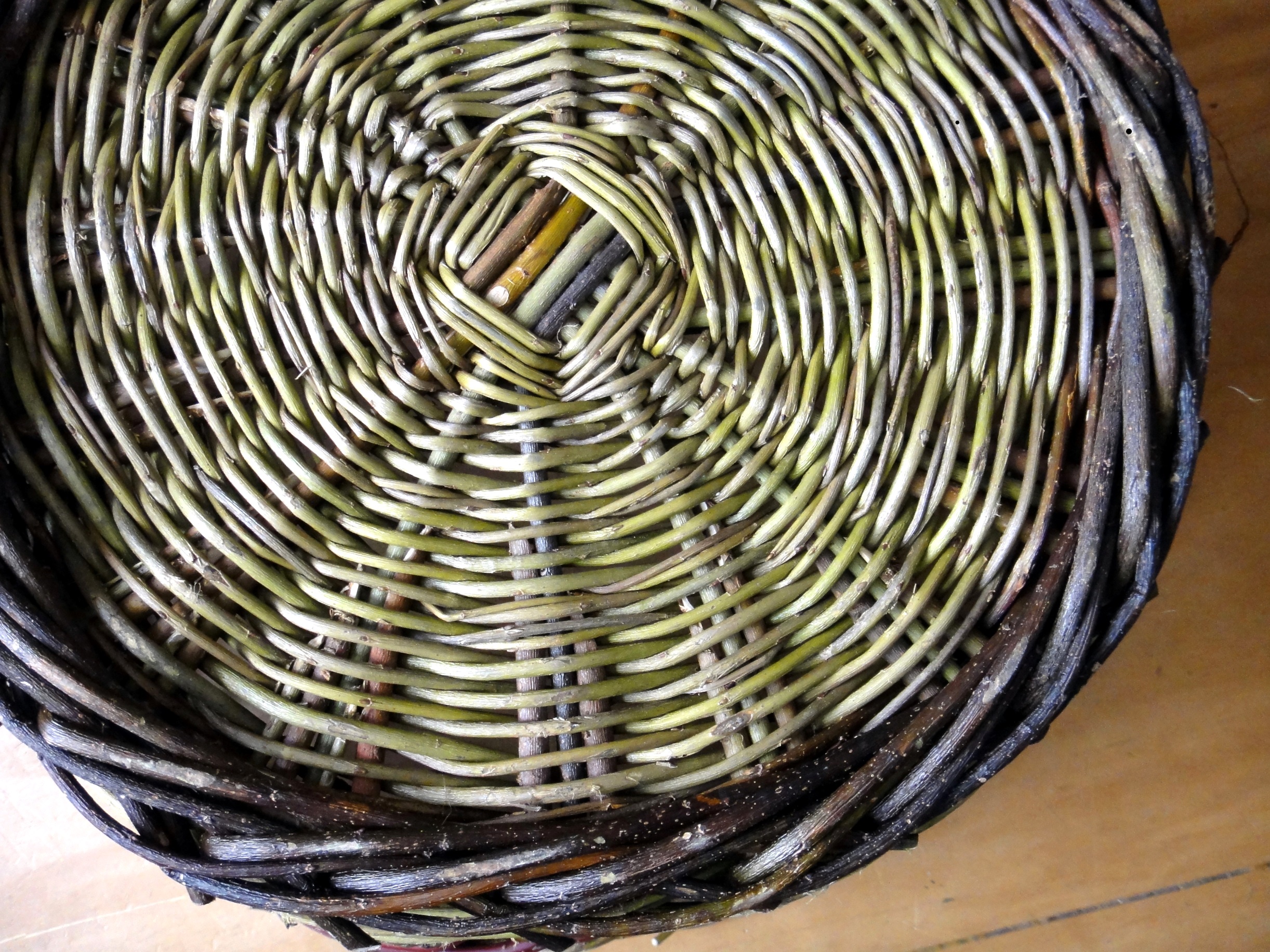 Willow Basket Bottom
2-strand Twined base with a nice view of the foot.
Willow Barrel Basket
A nice basket made with the French rand weaving technique.
Willow Basket Bottoms and Rods
Bases of future baskets sit among a pile of fresh willow rods.
Willow Rods
Fresh willow rods ready to be worked or drafted, bundled and stored for future weaving projects.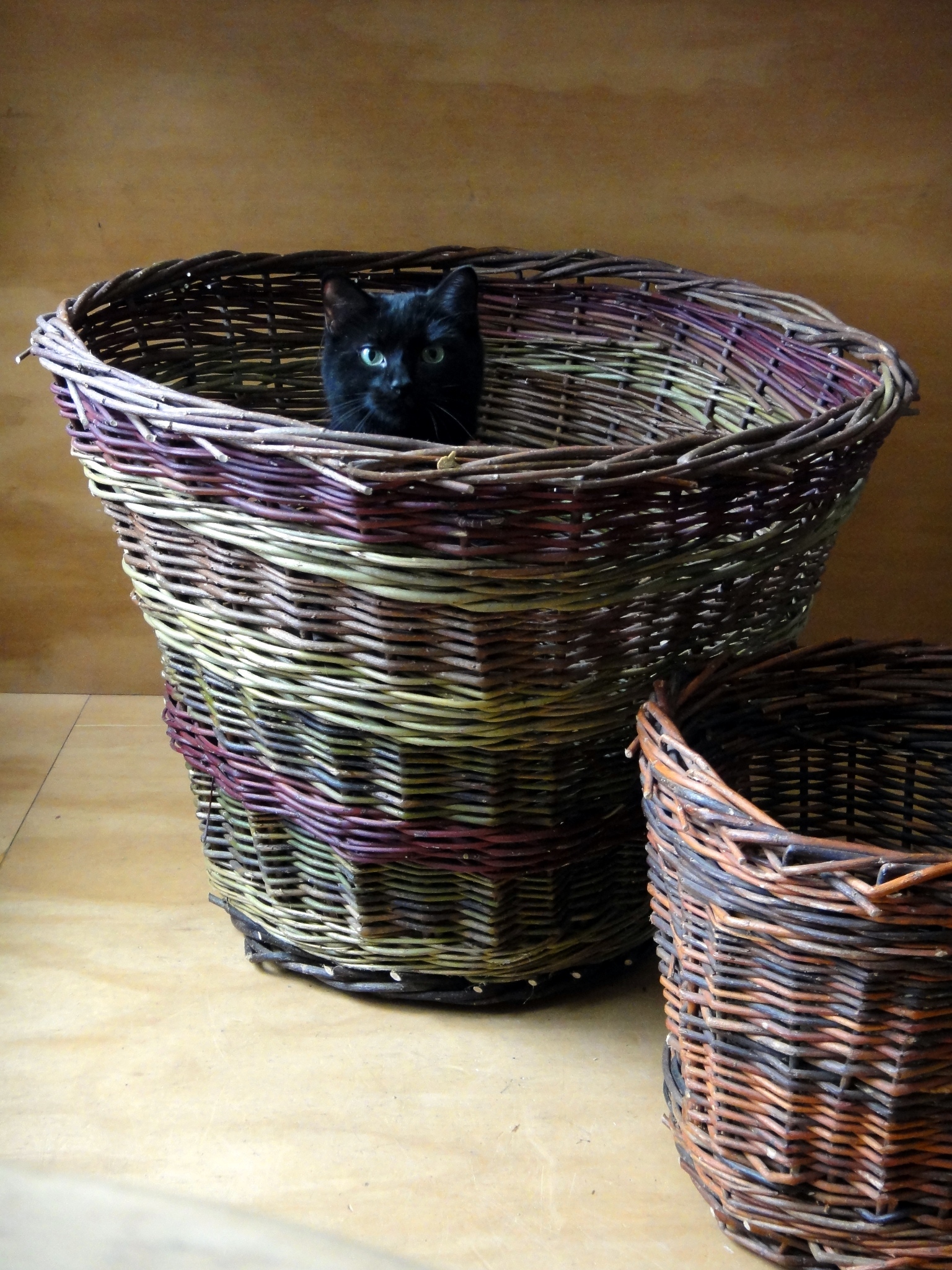 Cat in a Basket
A combination of alternating 3-rod Wailing and French Randing
Willow Belly Basket
An experimental weave with a wide variety of techniques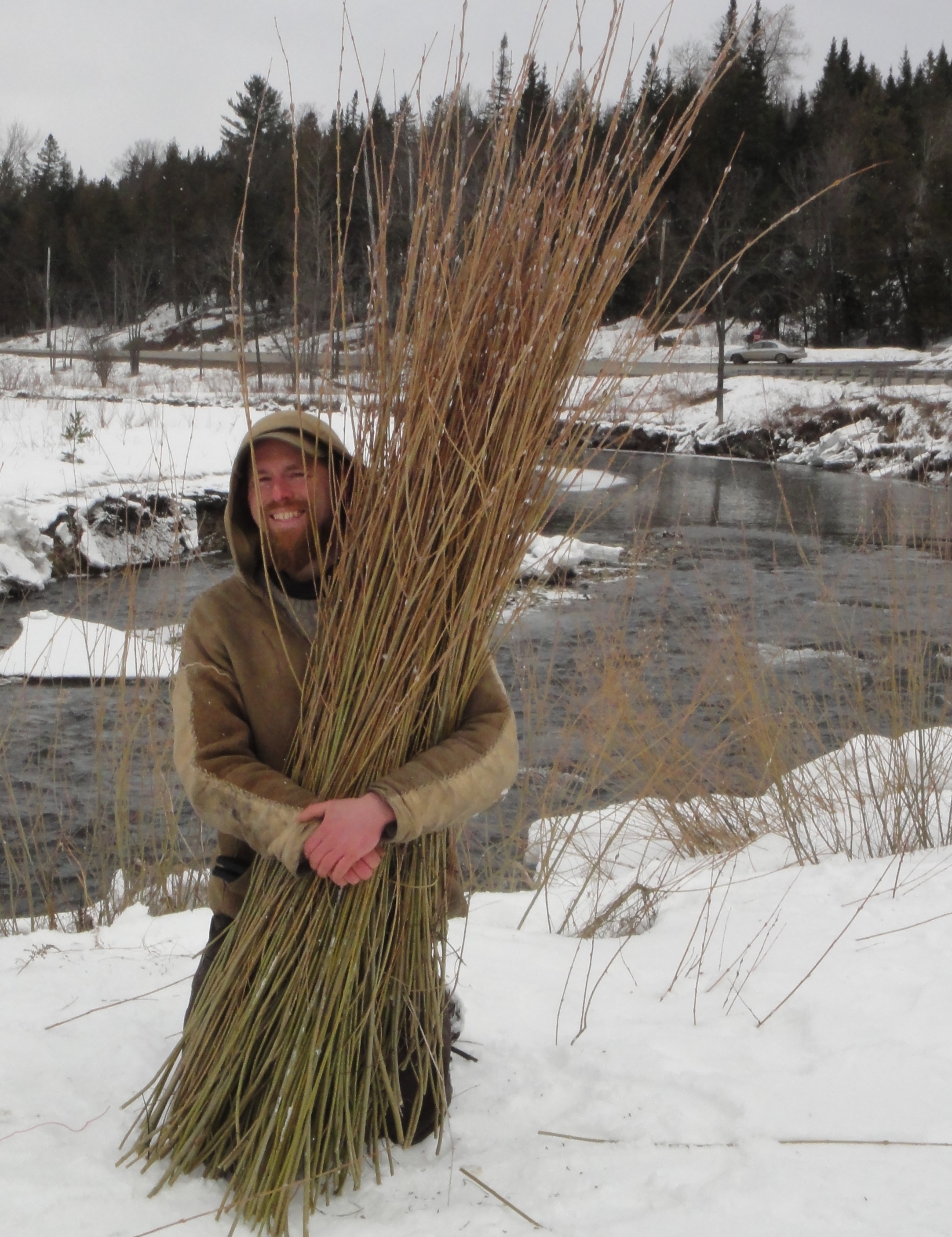 willow harvest
Willow and Red Osier basket, Nick Neddo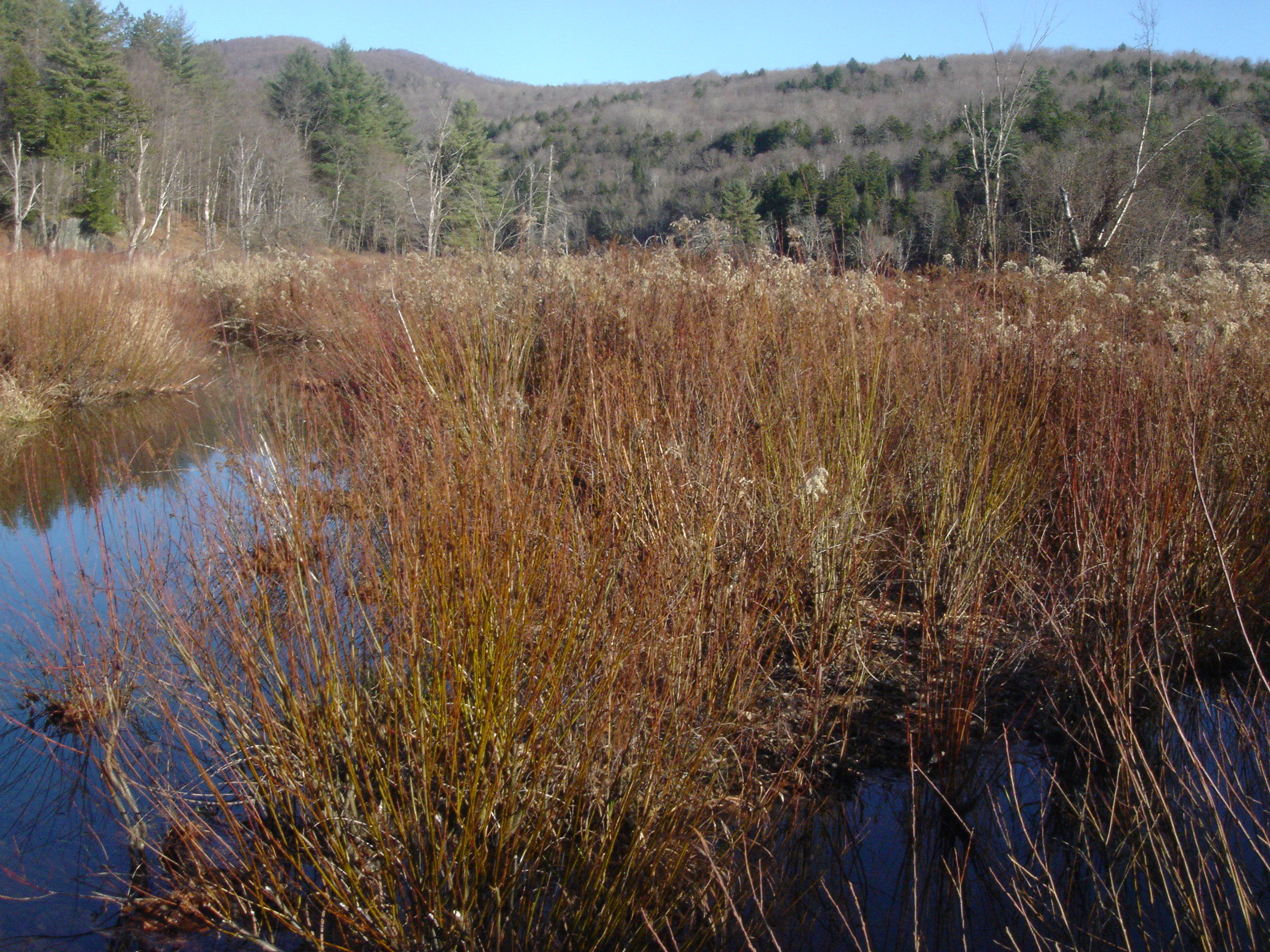 Willow Habitat
Willow rods, drafted and bundled
Atlatl Quiver
Willow vessel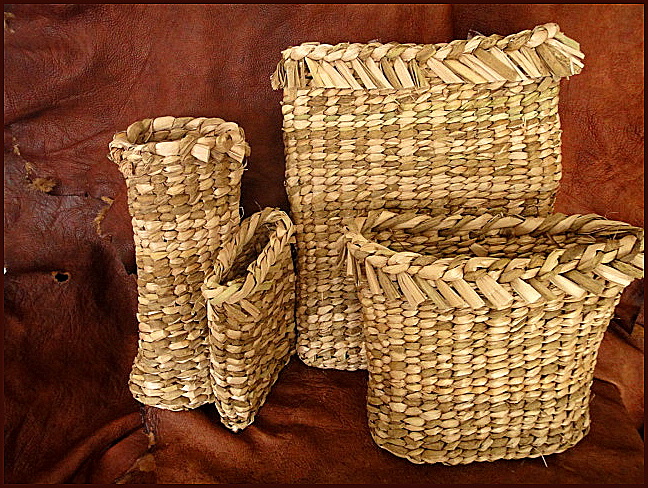 Assortment of Twined Cattail baskets
Coconut Palm leaf basket
Twined Cattail leaves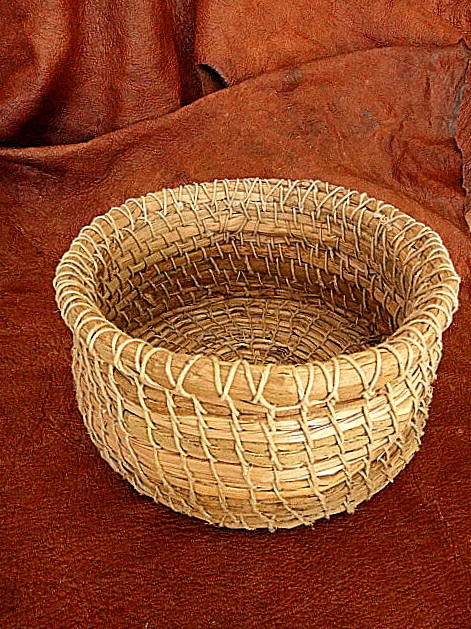 Coiled Cattail basket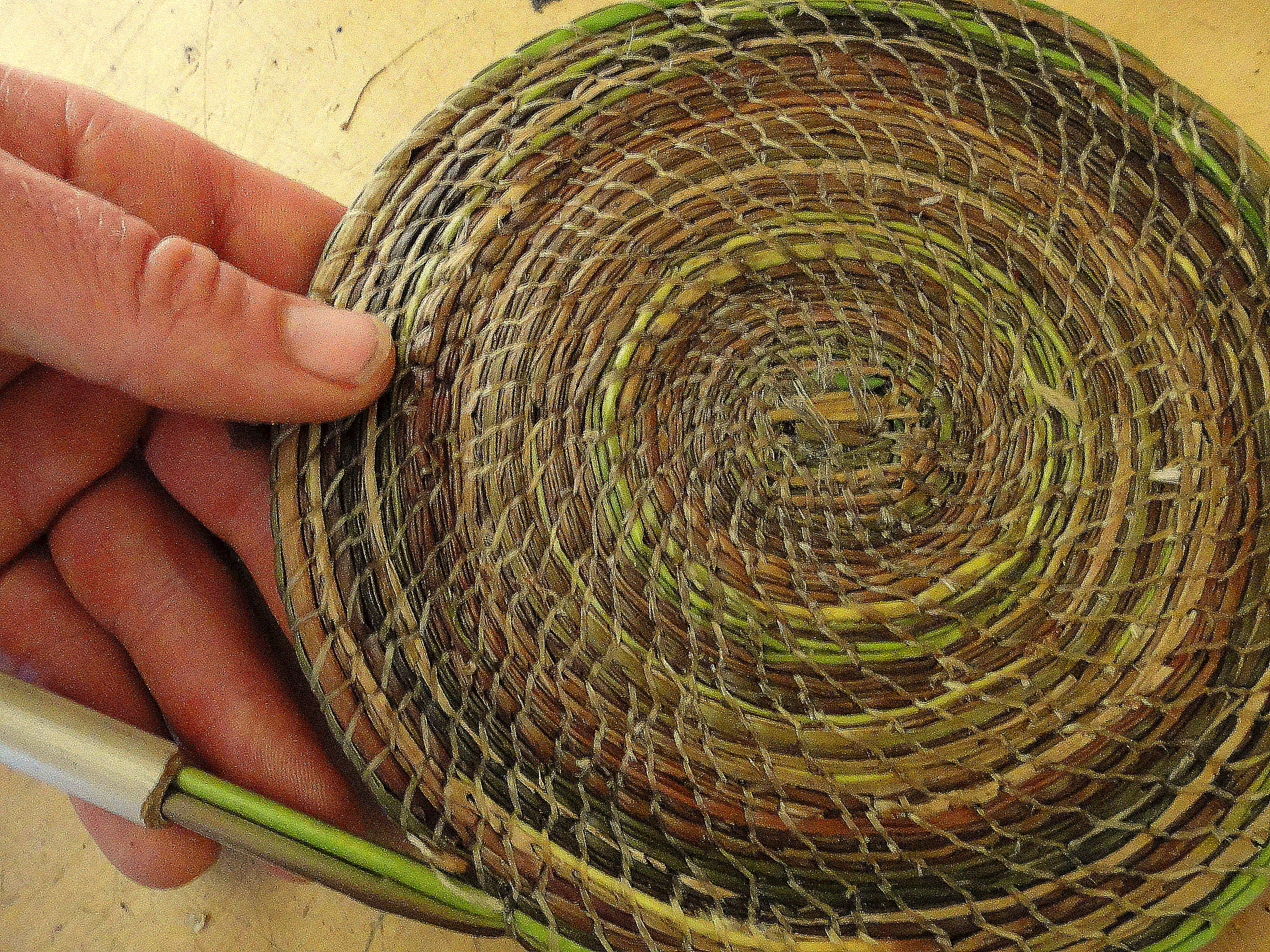 Coiled Bulrush basket base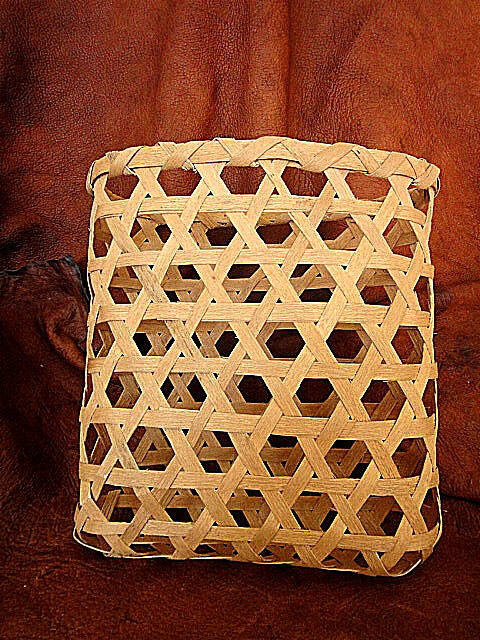 Black Ash Hex Weave basket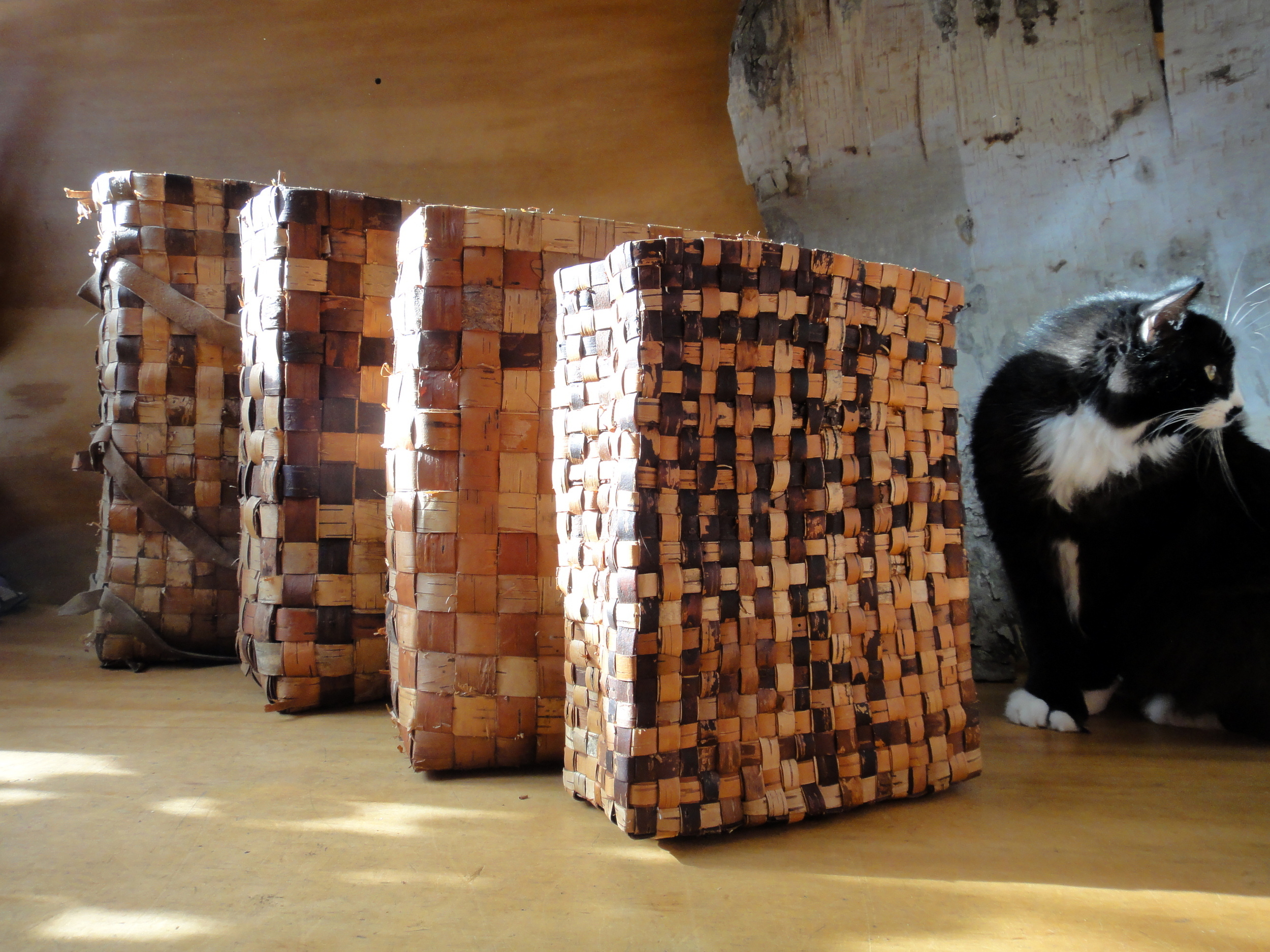 Nesting Birch bark baskets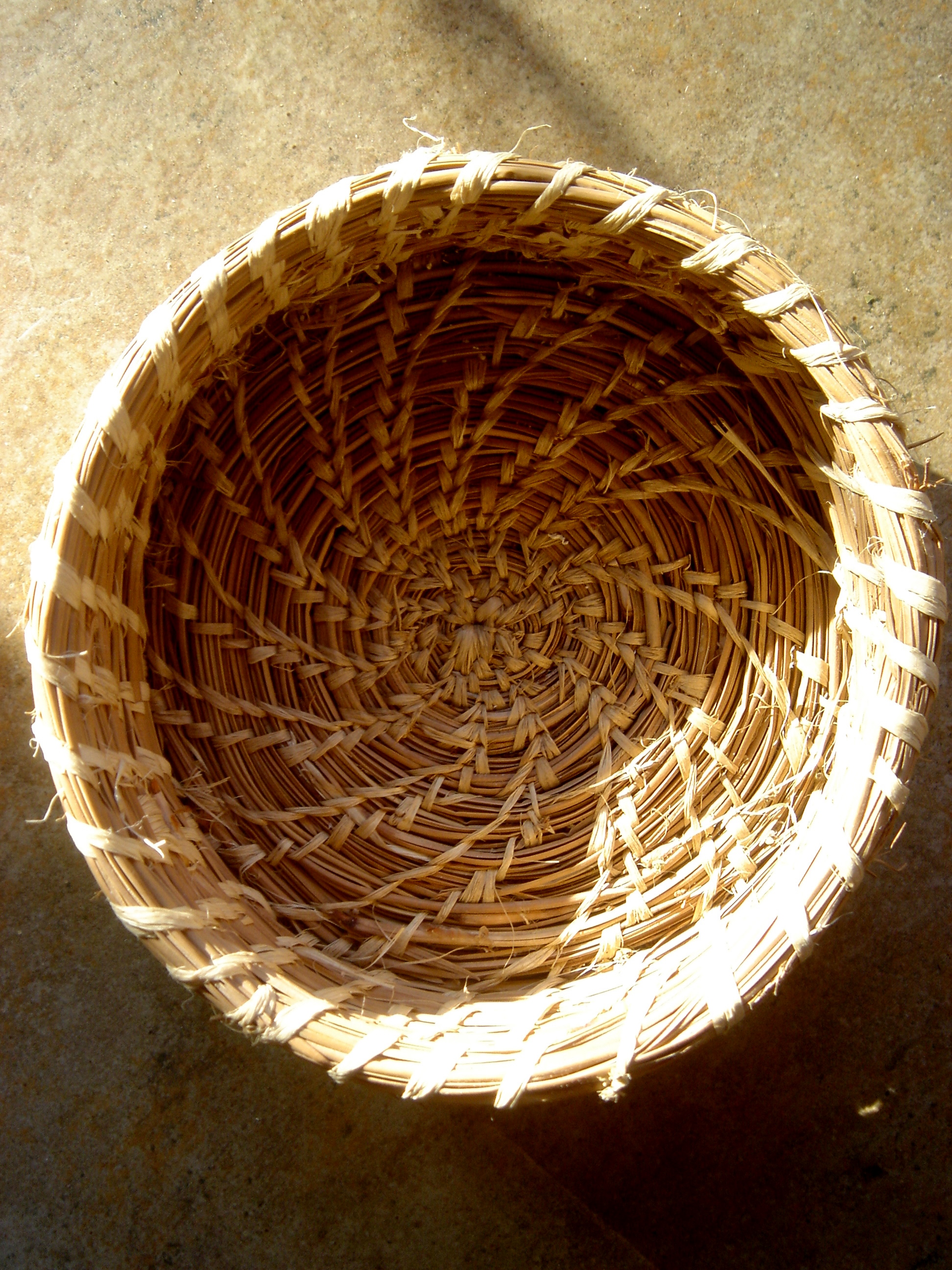 Coiled Pine needle basket
Plaited Birch bark box
Plaited Birch bark box, open
Basketry
A collection of baskets I make from the landscape. Contact me if you want to sign up for a workshop.